Programs
Horseshoe Park Pony Rides offers a variety of interactive programs suitable for schools, individuals with special needs, aged care residents, disability service users, and individuals with social and emotional difficulties. From education to rehabilitation, each program is tailored to your specific needs.
Our school program can be adapted to your school's educational model and can be customised to be in line with current themes or lessons. Through the use of real life demonstrations with our ponies and an interactive hands on approach, our school program is not only informative, but is engaging, fun, and entertaining for both students and teachers!
We also offer programs that focus on building skills and providing positive experiences through the use of equine facilitated activities. We work with children and adults who have a variety of special needs relating to Cerebral Palsy, Down's Syndrome, Autistic Spectrum Disorder, stroke recovery, learning and intellectual disabilities, and social and emotional difficulties.
Equine facilitated activities have a wealth of benefits ranging from developing physical abilities like balance and muscle control, improving cognitive abilities like concentration and short-term memory, building on social interaction skills and behaviour management, and enhancing confidence, self-esteem, and positive wellbeing.
We cater for individuals and groups and offer single and ongoing sessions.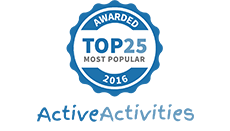 Age appropriate & Interactive
Informative & Fun
Meet the Ponies
Demostrations for schools
Skills Development
Rehab, Recreation & Respite
Caring & Understanding Staff
Create Special Bonds
Positive Interactive Experiences
Build Confidence & Self-Esteem
Goal-directed & Achievement-based
Personable Staff & Ponies